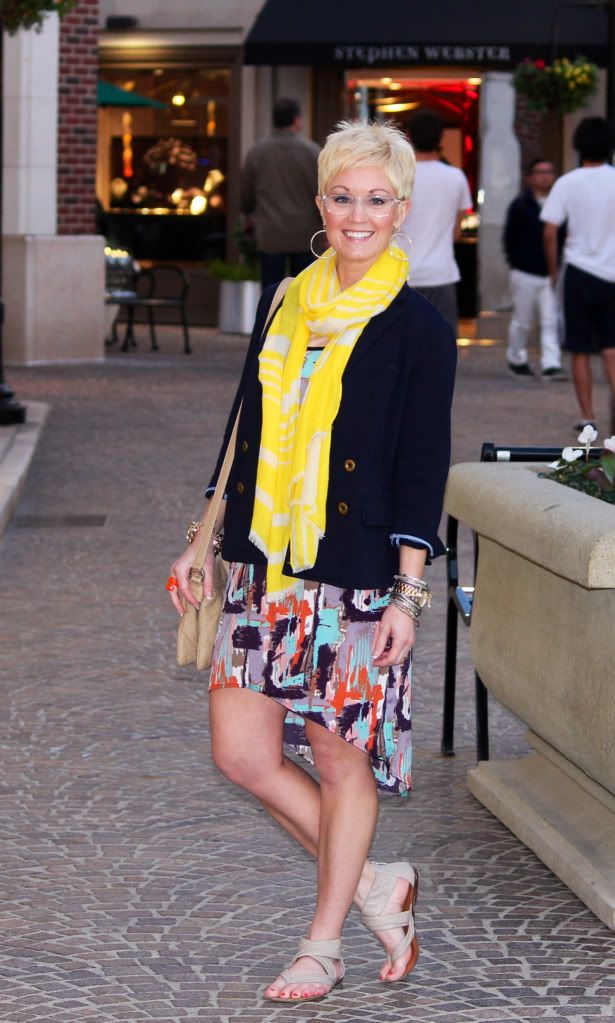 Dress - Treadsence, Jacket - J Crew, Scarf, Earrings and Gold Bracelet - Express, Watch - Michael Kors, Bracelets - Homespun Treasures (local store), Sandals - Aldo.
One shot of Friday is all I have to show you as my camera somehow deleted the first half of our day along with our all our photos prior to that. Technology!?!? I am very disappointed!
Either way, it was a very full and busy day. First up was downtown LA where we visited famous landmarks and walked through Skid Row (a few blocks where the homeless live). Talk about culture shock! From there we visited Little Toyko where I tried sushi for the first time. And then off to Rodeo Drive, where I had major label lust and couldn't afford anything. For dinner we tried an authentic Russian/Armenian restaurant. It was like the old movies when a stranger walks into a bar and the regulars stare, well we were the strangers. The staff was great and so was the food. This was probably the most culture I have had in one day in a long time.
Happy Monday!!!